yangon
02.09.2006
land of longyis, betel chewers and thanaka rubbed cheeks
unique features of the golden land are the longyi wearing people who rub khaki-coloured thanaka paste on their cheeks and chew betel.
burma's airport is one of a kind. there's no public announcement system at the yangon airport. announcements of flight delays are carried out with the striking of a bell (yes the type worn by milking cows) by an anonymous bell-beater and display of a placard which says "Flight XX123 delayed". there's only one slow-moving luggage belt.
i expected tight security but no. after picking up my bag, i walked through the gates, without anyone checking my bag and stopping me. the driver from the guesthouse approached me and led me to a rusty car. walking out, i saw men wearing the checked sarong. nobody wore western clothes. virtually all had red-stained lips and teeth.
the car took me to the guesthouse, passing lakes and pagodas. i saw young women and men working on the roads. their faces were black. i had read that some of these people had been taken by the government from villages as slaves and forced to build roads for no pay. after a few months, they're sent back and a new batch of villagers - usually those lowly-educated and poor from remote villages and minority groups - would replace them. later, on the overnight bus trip between yangon and kalaw, i saw the same thing happening. young and old, men and women laying out tar under the hot sun and an official standing nearby, monitoring. how i wish i could speak burmese. i didn't dare take their pictures for fear of being deported. later, the many locals i spoke to confirmed that the practice of forced labour is still ongoing.
another observation that disturbed me was seeing the bad conditions of some roads and yet, plots of land where government monuments were mounted were kept pristine. the lush bushes and grass were trimmed and watered daily (and i bet the statues were polished regularly too). but the roads (even in yangon) were cracked and potholed.
anyway, back to unique features... indeed, every man and woman rubs thanaka paste on their faces. the fragrant thanaka paste acts as sunscreen, compact powder, an adornment for the cheeks. during my trek, i had also rubbed the paste on my face, and i realise how cooling and soothing it was for the skin. the men chew betel a lot and spit everywhere. the streets are stained with red sputum. i was a little squeamish initially but after a while, the ears have grown accustomed to the sounds of "Harkeeepuiii!" and also the phlegmy clearing of the throat. the men get high on chewing betel and chronic chewers chew them by the dozens everyday.
i explored yangon that evening and the day after.
i walked from my guesthouse to sule paya, this pagoda located on the roundabout. there are many indian traders there, selling wares such as clothes and everyday items and foodstuffs like prata. i observed a group of men playing a game of Dam (chess) using bottle caps. and after lingering for a while, they started to chat me up. one man turned out to be from Kuala Lumpur. he's indian about 50 who migrated from malaysia 12 years ago. he spoke to me in Bahasa. i also met a chinese burmese seamstress who started business in yangon just three years ago. i also bumped into the national sepaktakraw team at a teahouse. they told me they couldn't adapt to the environment even though they were there three days earlier because everyone stared at them. i didn't face such a problem, though.
in fact, i kept meeting friendly people. the next day, for example, i went to the harbour and many men asked to be photographed. i was so surprised. they yelled out "Lady lady" to me and when i turned around they gestured that they wanted me to photograph them. they even thanked me afterward. Mr Min, a jeweller, i met taught me how to choose the best burmese jade and the Burmese language. he borrowed a book from a nearby shop and made me pronounce the alphabets.
i also made meaningful conversations with those who could speak english. only the older ones could speak english, those who lived through the colonial times. young burmese couldn't speak english because of government's closed-door policy. after the colonial period, burmese once again becomes the language of instruction at schools. it's quite a pity really. as it is, interaction with the larger world outside burma is limited. inability to speak english minimised contact further.
i had been told how burmese are not allowed to take the same boats as foreigners (foreigners usually take the government-run boats). which is a silly rule because foreigners could approach any burmese on the street for a chat. letters from abroad get checked at random. one man told me his wife never received any letters he had sent to her while he was working overseas. letters with foreign stamps are viewed as "threats" to the government and promptly thrown away.
a security guard i met, Mr Vee, 55, said he used to work with the government when he was younger. he was assigned work in the north. his mother was ill so he didn't want to leave her alone and so he quit. Mr Vee expressed desire to leave the country for a long time. he said many Burmese in Yangon are offsprings of immigrants from neighbouring countries - India and China. Mr vee's own gradparents hailed from kerala, who entered Burma illegally many years ago. any burmese who wants to leave the country must have USD5,000 in the bank. he didn't have the sum so, he couldnt leave. the burmese are imprisoned in their own country. anyway, Mr Vee is plotting to leave - illegally.
i come to learn that burmese are very friendly and charitable people. i was enjoying a book and a mug of latte at one yangon cafe when outside the glass window, i spotted a young girl - a postcard peddler - having a meal of plain instant noodles. she saw me observing her relishing her humble fare with delight and grinned. she offered her bowl to me, meaning to ask if i wanted some. my heart melted at her generosity. i shook my head. later, i ordered fries and gave the packet to her as a present.
in burma, you leave your bankbook behind.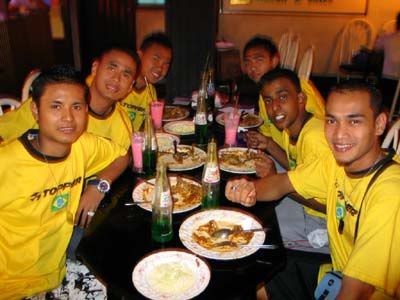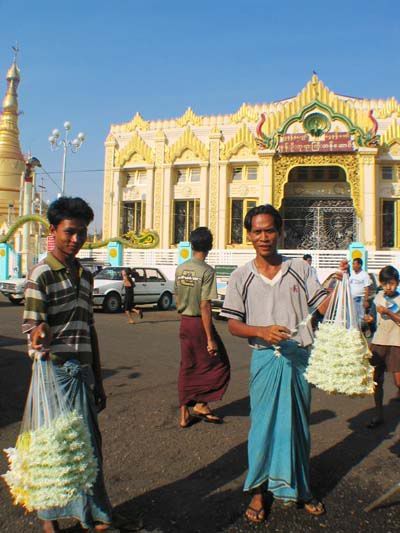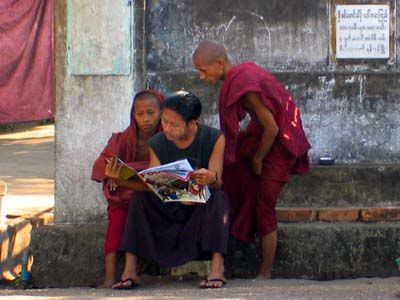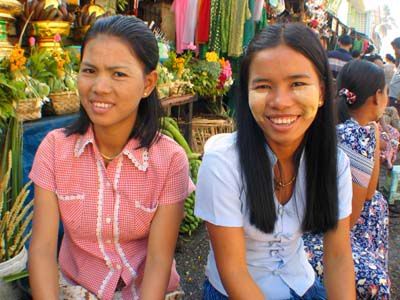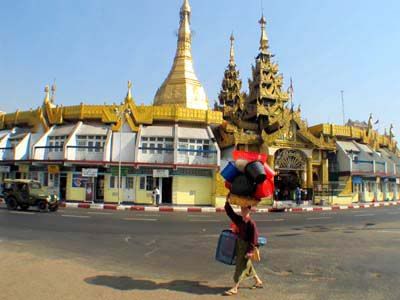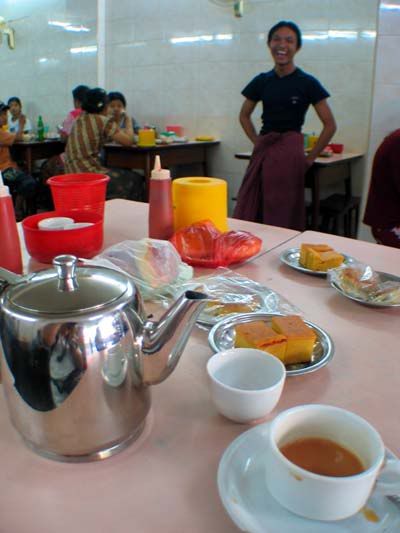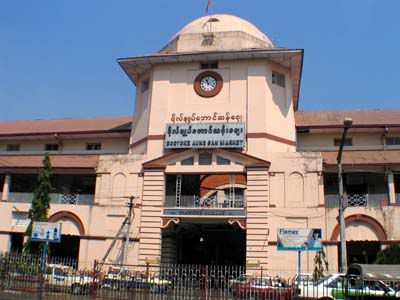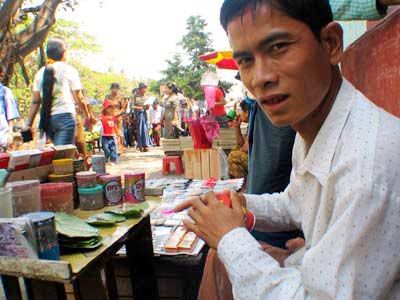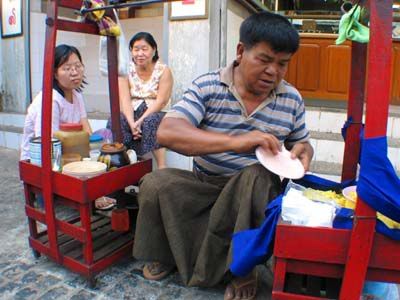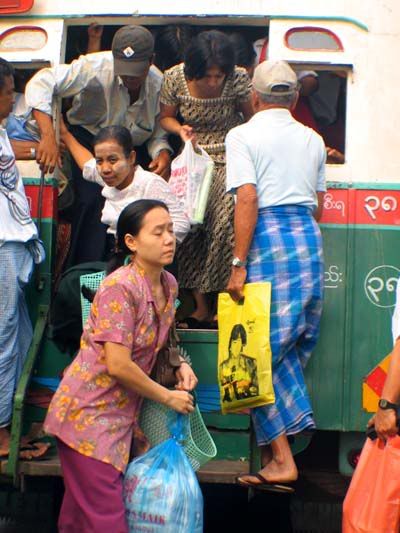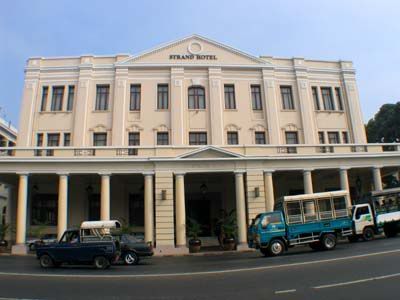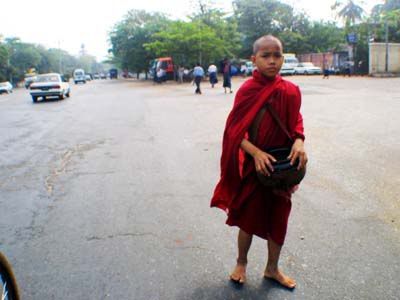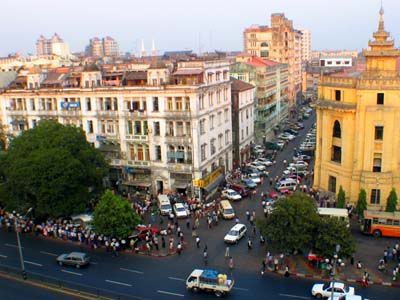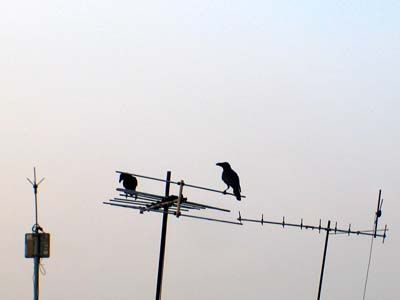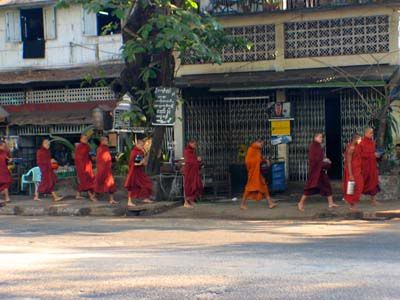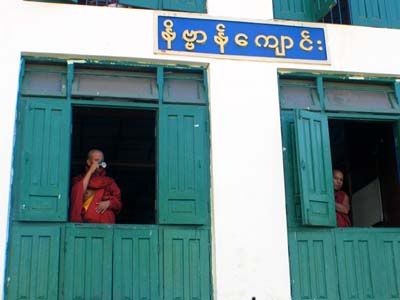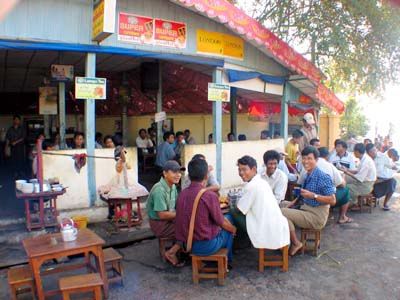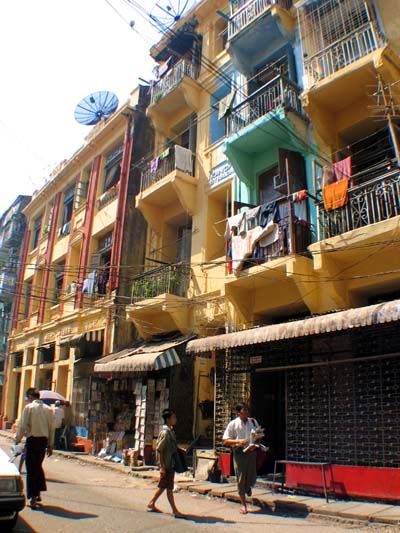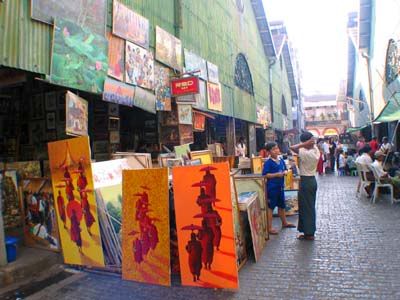 shwedagon pagoda
Shwedagon is the oldest and mightiest of Buddhist fanes, and draws pilgrims from near and far to worship at its sacred base and to remember the Great Teachings of the Buddha as they repeat; "Anicca, Dukkha, Anatta " All is Impermanence, a source of discontent, with out any unchanging soul or ego ". "Shwe" means gold and Dagon is a former name of Yangon. Hence, Shwedagon means the golden pagoda at the city of Dagon, It is believed to have been built nearly 2600 years ago, that is, during the Buddha's life time. The Shwedagon is the holiest place of worship to Buddhists all over the world and practically the whole complex is a work of art.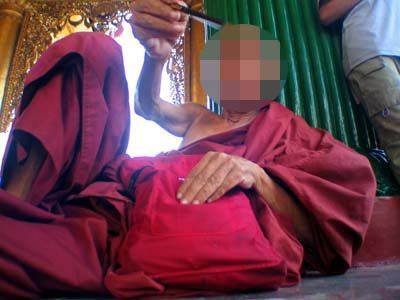 i chatted with this monk for an hour. he gave me a crash course on life of a monk, buddhism and meditation, and about doing things in moderation and how to forget worries and achieve peace and calmness, in mind, body and spirit.
"everyone has many "klings" in their heads - or worries. like for you nila, you're here alone. but you're not exactly free. you think about your home, your work, your family... so meditation is good. sit down, keep your body straight, and your nose pointing forward. and listen to your breathing. and shut everything out. it's difficult, but you do it slowly, soon, you'll feel calm," he said.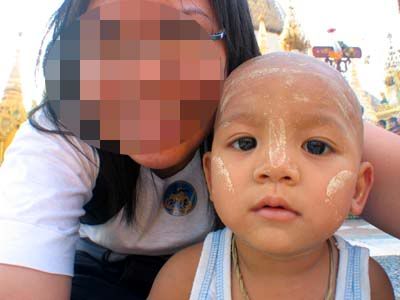 after meeting the monk, i stumbled upon a toddler. i sat down for a while, and the mother came along. i ended up sitting and putting him on my lap. and we played! soon enough, a crowd of western tourists started snapping pictures of me and the boy! maybe they thought i was the kid's mother/sister. so embarrassing.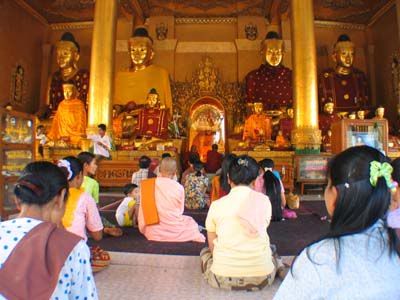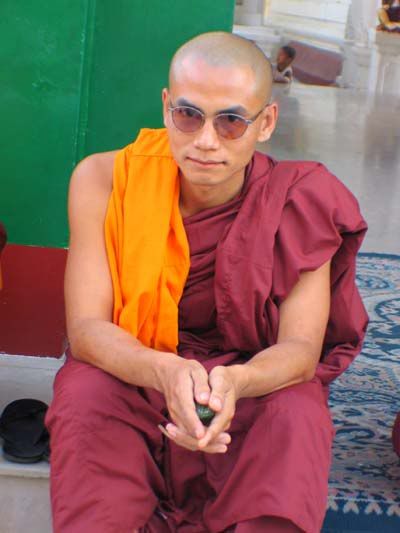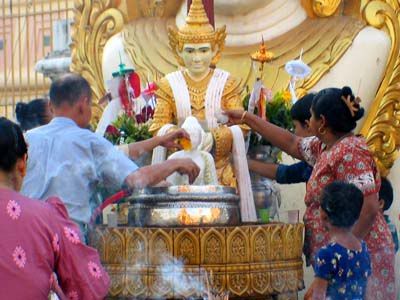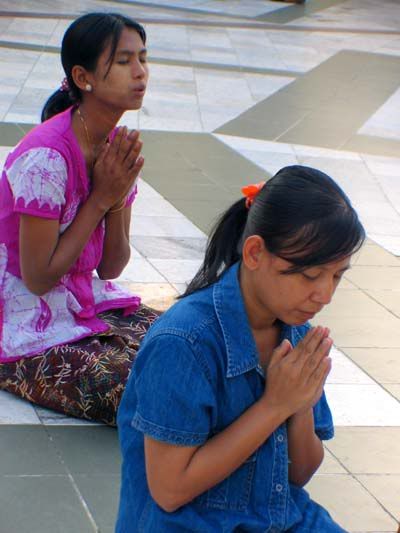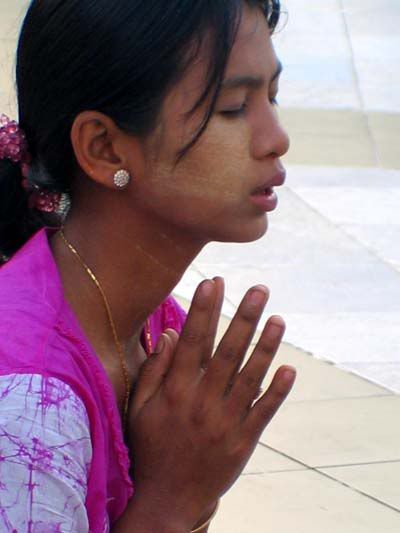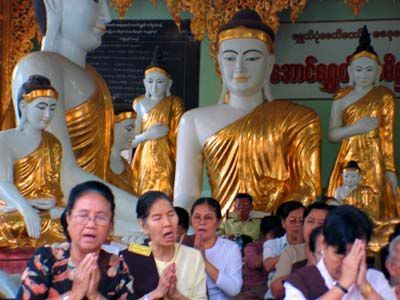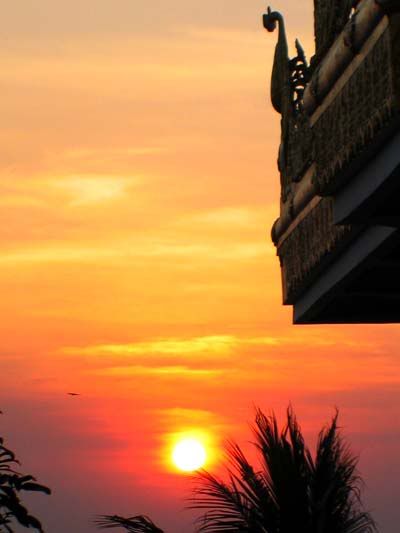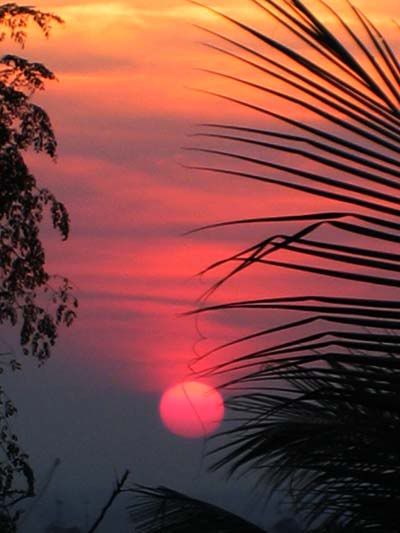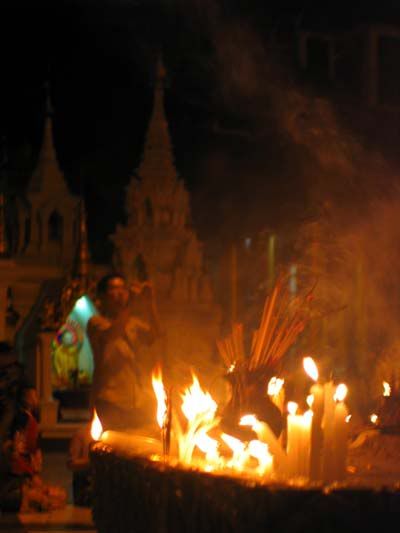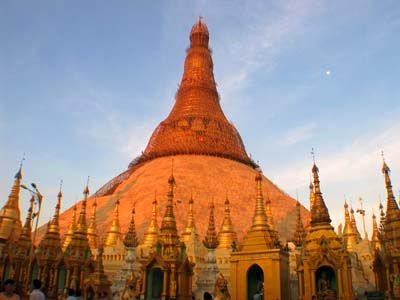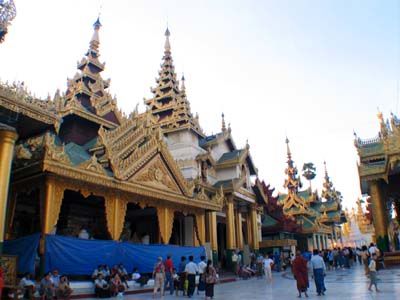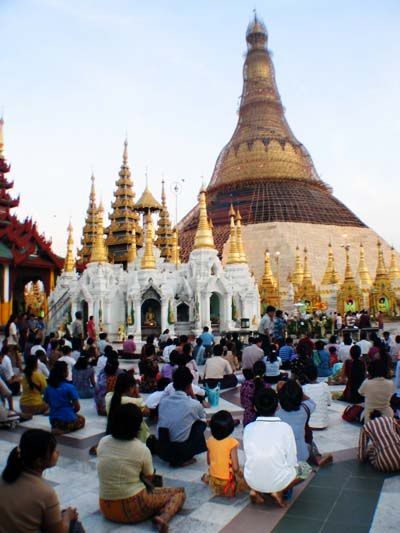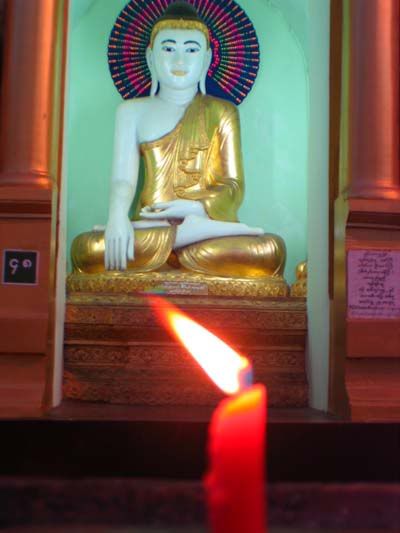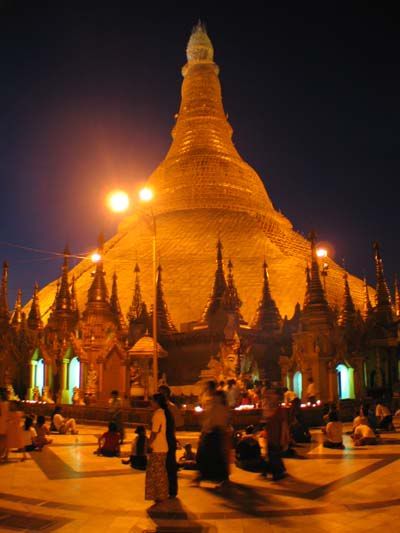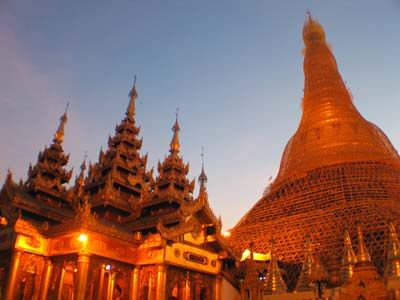 Posted by jalanjalan 09:33 Archived in Myanmar