hsipaw
02.09.2006
Hsipaw is an ancient Shan town, the local capital of a Shan principality of the same name which according to its legendary history goes back to year 58 B.C. It is said to have been founded by Sao Hkun Hkam Saw, the fourth son of the Sawbwa (Saohpa) of Mong Mao named Sao Hkun Lai. The Myanmar (Burma) people pronounce the name as Thibaw and the last king of Myanmar, King Thibaw (1875-85 AD) got his name from this town. King Thibaw before he became King, was given this town by his father, King Mindon, and he was known as the Thibaw Mintha or the Prince of Thibaw, his mother being a Shan Princess later called Laungshe Mibaya or Queen Laungshe.
hsipaw is a remote sleepy town where electricity is available only a few hours at night. if you're a scaredy cat like me, you light candles around the room while you lay in bed. by 6pm (sunset time), everything comes to a halt. shops close around that time, and everyone prepares to retire to bed. afterall, what else can you do in the dark?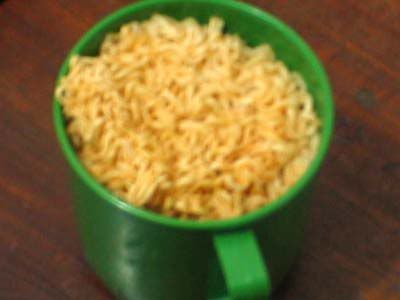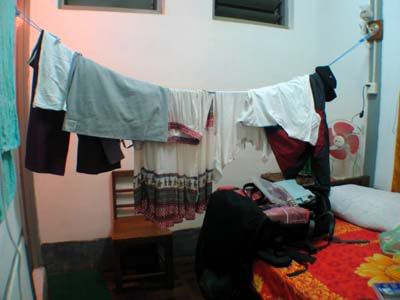 when the lights came on for three hours at night, i had my dinner of instant mee and did my laundry, and prepared the candles. lighted the candles when the lights went out, and listened to my mp3 player till i fell asleep.
taking the 10-hour overnight bus from inle, i reached mandalay at 3.30am. it was a mad ride on stretches of rough road. i could have chosen to stay on in mandalay but decided to go ahead to hsipaw. i was too late to take the train (departing at 4.45am at another location) and was too early for the 5am bus. reaching mandalay, i was swarmed by a group of taxi drivers who told me to take their taxi. luckily there was this man, who worked for a hotel, who told me to hire a shared car to hsipaw. he said one driver had already found four other burmese men to join me on the ride to the north. i was feeling really worried. it was very dark still and i was going to take the car with five young burmese men. i could have been robbed etc etc. the driver charged 10,000K for the ride. i bargained to 8,000. anyhow, my gut feeling said i should be allright. and so i took up the offer (apparently, it's a good bargain). i slept throughout that 6hour trip and had bumps on my head. drivers here drive like mad bulls.
i woke up at 2oclock and started wandering around on my rented bike. i went to the mosque, met some kids there.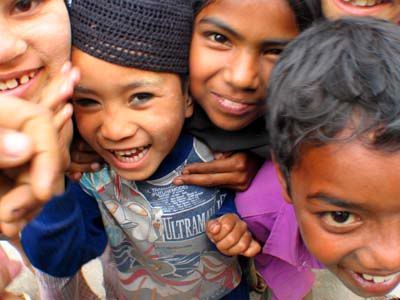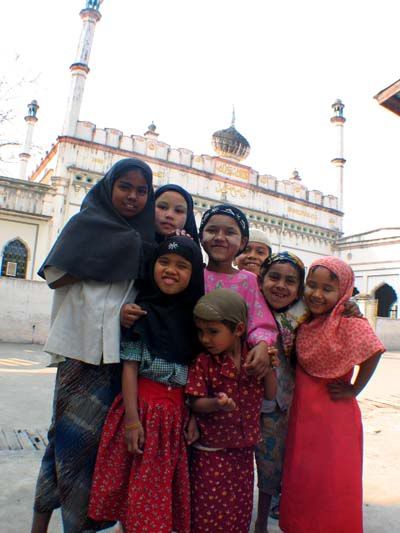 then i went to hunt for food. i was hungry, and i didn't want to eat my sardines. i found a muslim vendor who owned streetstall 786 (muslim symbol). his daughter made for me some local shan noodles.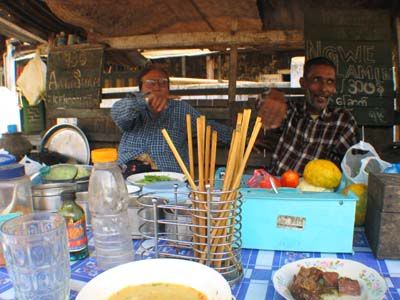 and later i tried to find my way to the sunset hill to catch the sunset. but i got lost, and the seat for the bike was too high and i had trouble trying to balance myself on it.it was almost sunset and i was still pushing my bicycle around. i found a teashop and asked the teagirl how to get to sunset hill. she pointed the way. i walked on. 20 mins later, i heard the sound of motorbike "Vroom Vroom Vroooom" behind me. i turned around, it was the teagirl. her name's Minh.
she couldn't speak much english, but she patted the seat behind her and said "i take you to hill". WoooooooooWWWWW!!! HOW SWEET!!!! minh sent me to the foot of the hill. she said i could climb. but i didn't know how far up (later i learnt it's about an hour walk up!). she then said "i go with you. on motorbike". WoooooooooooWWWWWWWW! so she rode and halfway up the hill, the motorbike ran out of diesel. we went back down to refuel and we went back up. luckily i didn't attempt to climb. it was no molehill. it was quite a tall hill. Minh took me to the teashop later. i wanted to give her money, she refused to take anything from me. so i gave her the lipstick. heh heh.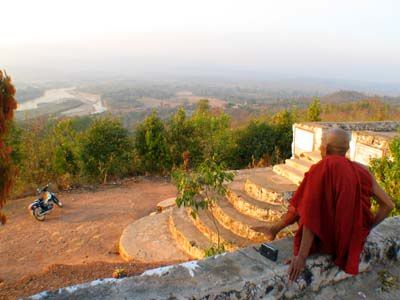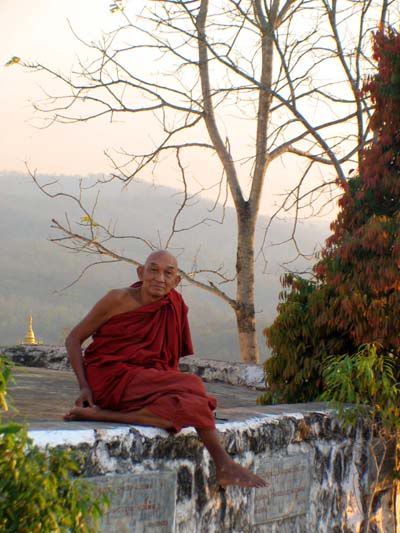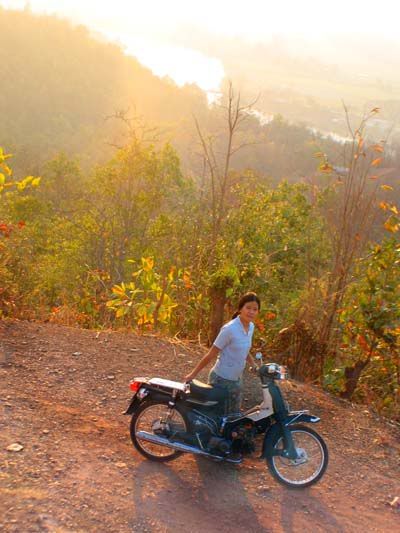 Minh and her motorbike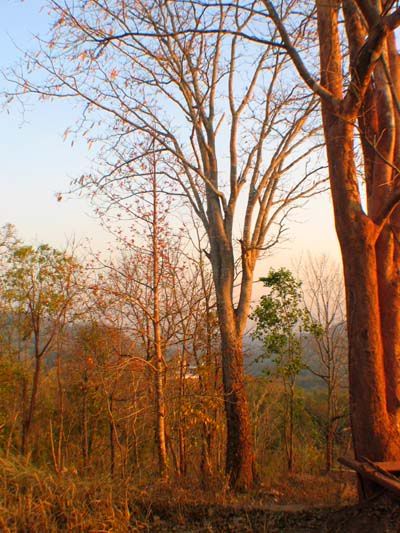 we passed by these trees on the way up

lovely sunset, isn't it? the sun looked like perfect bowls in burma
the next day, i went on a boattrip with middle-aged people - from australia, america and switzerland. they are seasoned travellers and i learnt a lot about the world. it was so wonderful to be in the company of mature people who were so willing to share their wisdom and experiences in different countries.
we also went to the many fruit plantations around the area. at the monastery, our boatguide told us about how the government collected tax from burmese. a bowl of noodles, for example, costs 200Kyats or 20cents. but half the amount was tax. indeed, it's believable. i spent much more for the things in burma than in laos, another underdeveloped nation. but laos items could be pricey if they're imported.
the boatguide also mentioned about how some families would prefer to send their children to the monastery to receive education, rather than government schools, which charge exorbitant fees that many burmese families - especially large ones - could not afford.
while having one of the sons donning the yellow robe was an honour to any burmese family, it was also seen as a reduction in family expenses. in the monasteries, children are taught the subjects taught in secular schools, too.
but i suppose one consequence of this is the rise of "fake monks". this elaborated in the Inle Lake section. go read.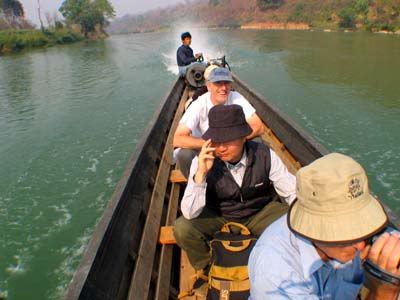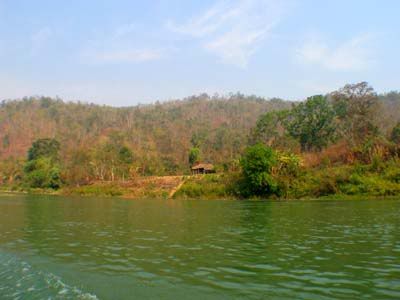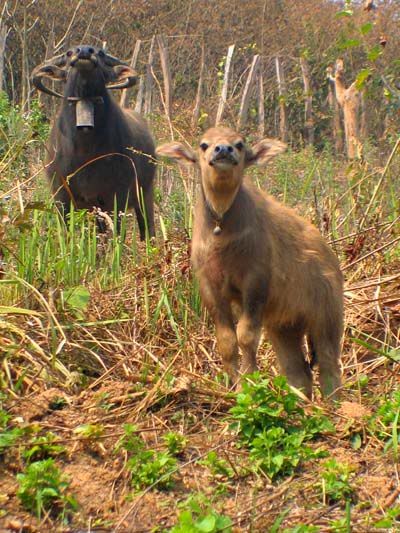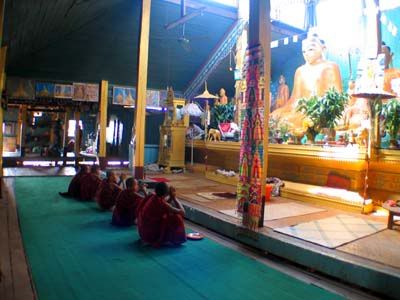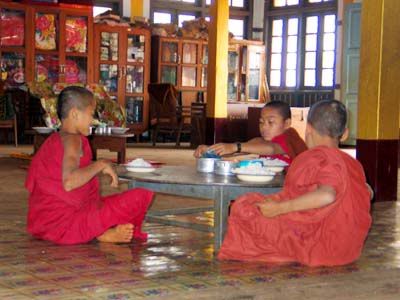 after doing so many things everyday, i couldn't sit still. so after that i went to see mr eusoff again and gave to him my medicines.
some hsipaw scenes: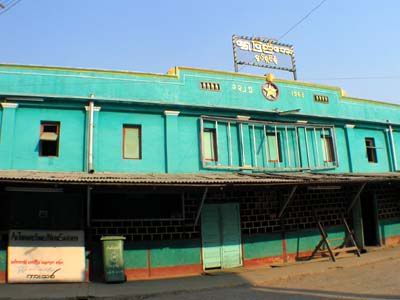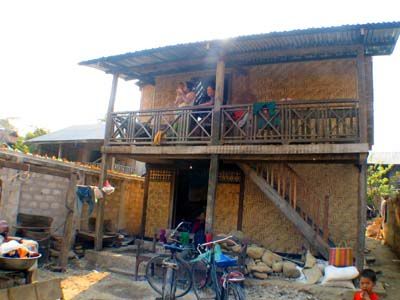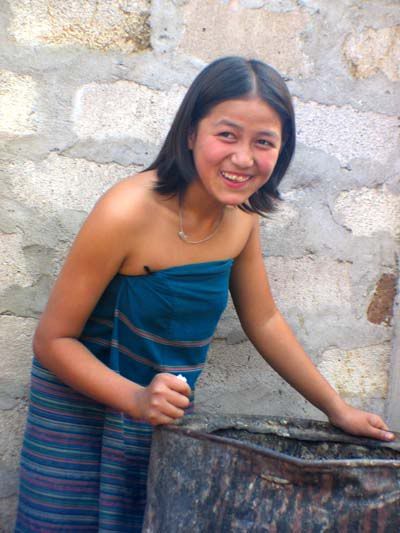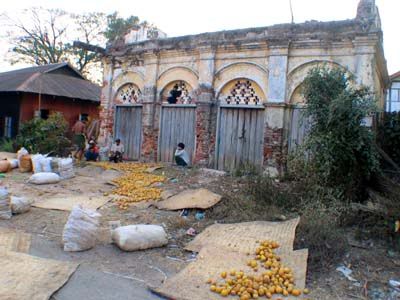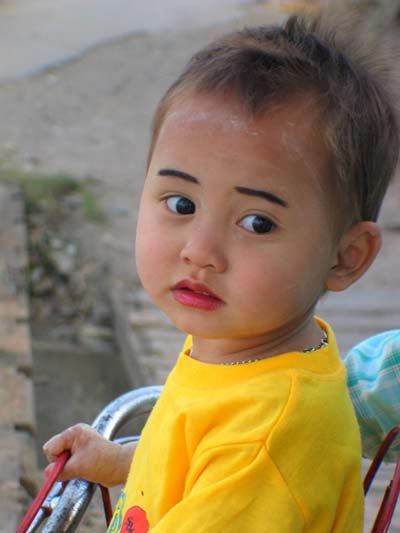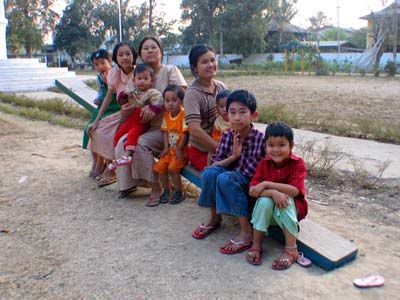 Posted by jalanjalan 20:01 Archived in Myanmar