pyin u lwin
02.09.2006
train ride from hsipaw to pyin u lwin
i must talk about this 8-hour train ride from hsipaw to pyin u lwin, because it invoked lots of sentimental feelings. on the train i sat with this middle aged woman and her 20-something year old son. the son looked so loving towards the mother. at that point, i thought about my own mother and felt like crying. i gave the lady oranges, which she took. and she gave me some juice. we bonded in silence.
the man beside me was having a headache. he was sniffing on orange peel to reduce the giddiness. i took out my ointment and dabbed some on his palm. he was appreciative. later at a station, i saw a boy hobbling outside. he hurt his feet. i felt so sorry and helpless. i took whatever medication left and called out to him from the train window. i gave him the tube of deepheat. his face brightened.
i saw young kids, as young as 5, already working. they carried pots of water and a mug. they worked as handwasher. they ran back and forth along the track, hoping someone would want his hands washed. for this, they probably got 10Kyats (1 cent). i felt sad. life must be tough for these people. but their faces didn't show any sign of weakness. their resilience was astonishing. i saw buffaloes being tied to trees. i felt like crying, too. a lot of things went through my head. suddenly, i realise i didn't miss anyone at home, i didn't miss my friends, my family, my work etc... but on that train ride, i thought about all my loved ones - dead and alive. it was a good ride. i spent the rest of the day walking around the town centre. and in the evening, i met steve, an australian traveller. we chatted over coffee until around 10pm and i went back to the guesthouse to rest. the clock tower (purcell tower), which was a gift from queen victoria and mimicked the Big Ben, made noisy "Dong Dong Dong" chime every hour. which was a blessing. my cheap watch, by now, has stopped working.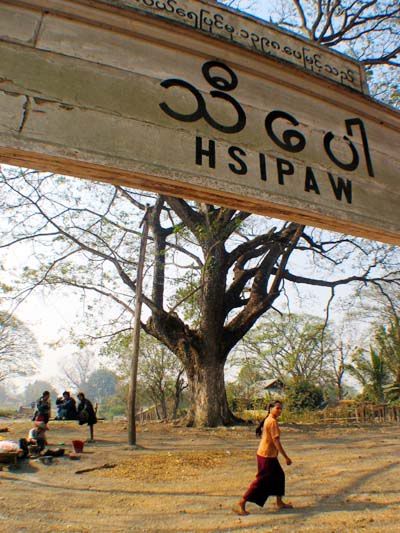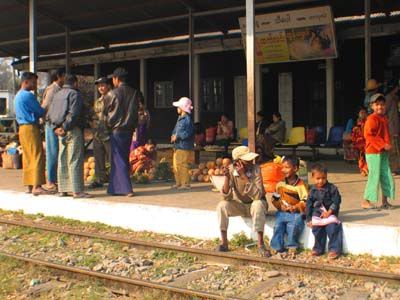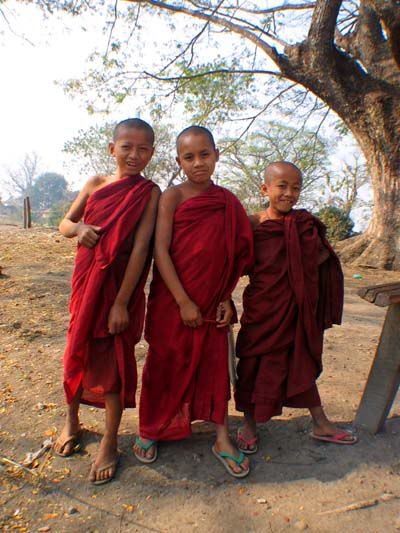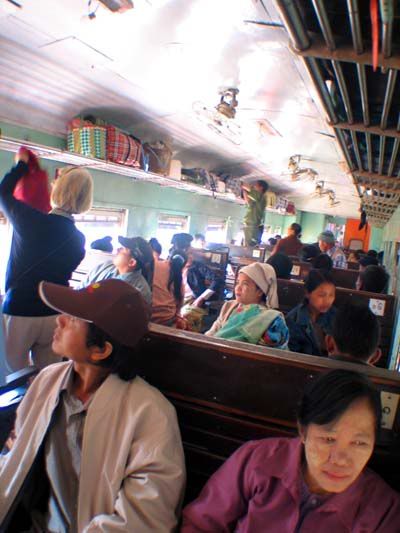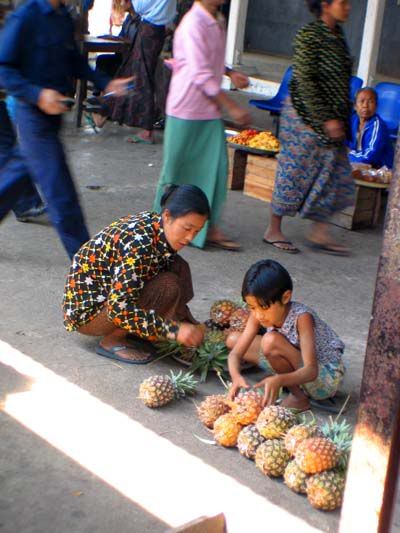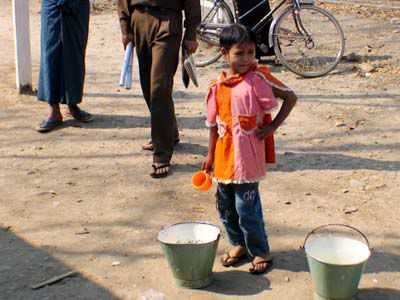 The Gokteik Viaduct spans a formidable obstacle on the oldest and most direct route connecting Burma with Southwestern China, a route of which we have mention far back in ancient chronicles. It is, there is but little doubt, the same "gold and silver road" along which Marco Polo accompanied the Chinese invading armies on their march to Mandalay. In former times there was a very considerable traffic on it, but of late years the disturbed political condition of the countries through which it passes has led to much of the trade being diverted to other channels.
The general design of the bridge is, as you have heard, the work of Sir Alexander Rendel & Company, the Consulting Engineers to the Burma Railways Company. The bridge, however, was built by The Pennsylvania Steel Company, of Steelton, Pennsylvania, in the United States of America. By November 1, 1900, the viaduct was completed. The rails are at a height of 2,135 feet above mean sea level, and are 825 feet above the Chungzoune Stream, which flows through the natural tunnel below.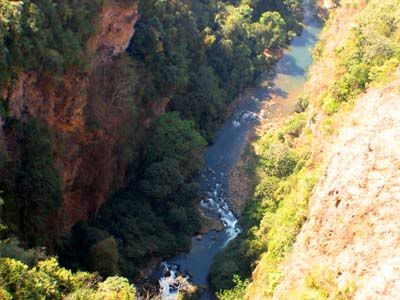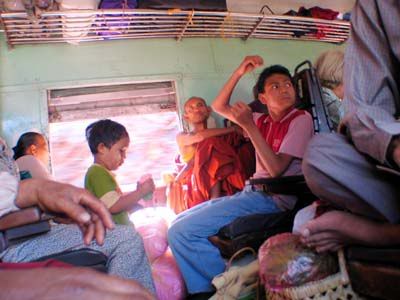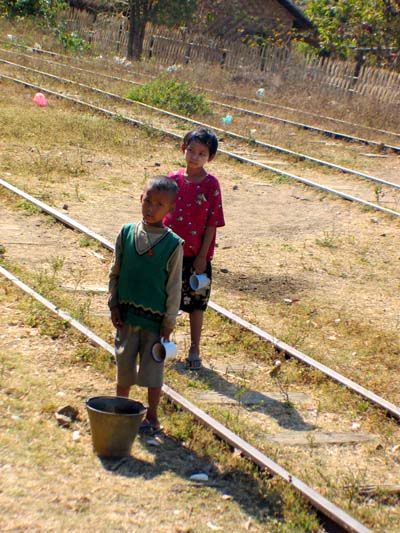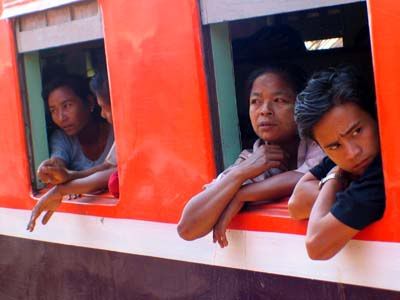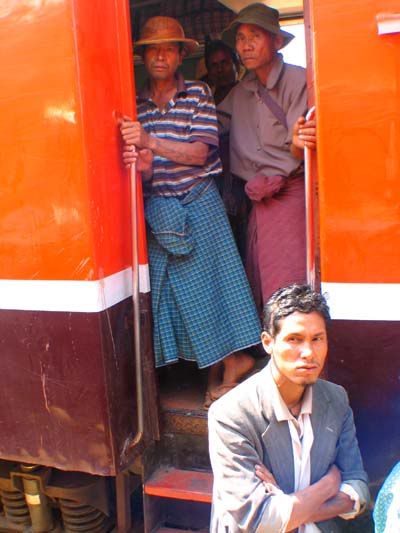 pyin u lwin town centre
Pyin U Lwin, or Maymyo, used to be a former summer retreat for the British gentry during the period of colonial rule. Pyin U Lwin is placed at about 1070 meters above sea level and is 67 kilometers from Mandalay. The city has a peaceful setting where it is possible to admire the typical colonial architecture and the near Anisakan waterfalls.
Pyin U Lwin is dotted with important military facilities, including the Defense Services Institute of Technology. one can see soldiers in uniform and rifles walking around the city, but no way could you snap a shot of them. in fact, a traveller is disallowed from photographing any uniformed man or government military building.
what's interesting about pyin u lwin is the horse-drawn carriages used to transport people around, a "colonial" feature that still remains till today. sweater knitting is the forte of people living here and many shops at the city centre sell them.

national press building. interesting to find a media centre - albeit already shut down. there's no freedom of press here and every media product rattles off government propaganda. i smuggled The Myanmar Times and The New Light of Myanmar - two newspapers - home (review in the main homepage section)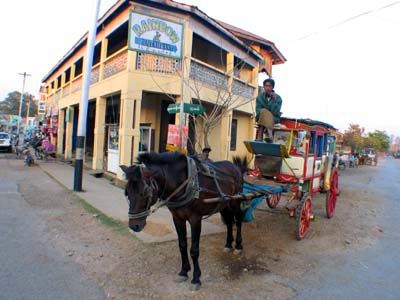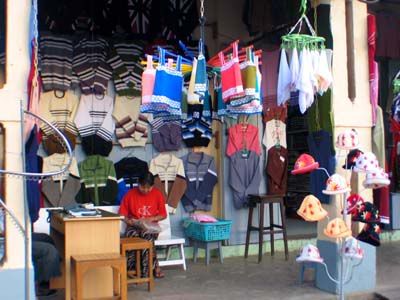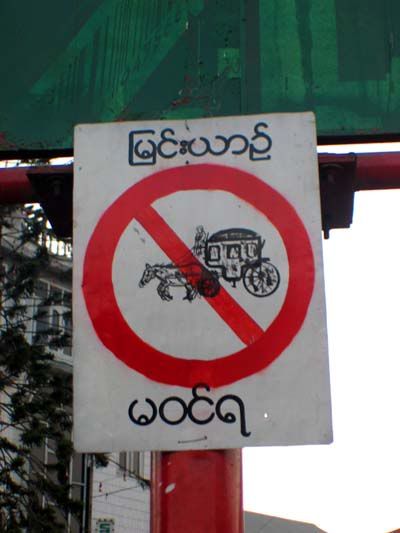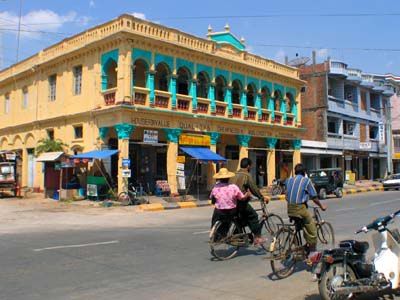 around pyin u lwin
the following day, i hopped on a motorbike and explored the attractions around pyin u lwin, namely the botanical gardens, chinese temple and one pagoda as well as the sacred caves containing buddha images. the air was fragrant and the streets on pyin u lwin were clean. we passed by many pine trees, and colonial houses with huge gardens.
the highlight for me was the fact that i entered all these attractions for free - because they thought i was burmese. another highlight was when the motorbike man went to the local hospital to pay for his sister's delivery fees. the midwife came out of the operating room with her bloodstained gloves. later, i learnt that many burmese don't go to government hospitals because of the exorbitant fees. consultation alone costs USD$5, a big amount for poor burmese whose average earnings - depending on their job - are $1 to $3 a day. and the staff would not attend to them unless they pay the fees upfront. so, unless they experienced complications, they would give birth at home with the help of experienced village midwives.
then i learnt that the motorbike man had used the money i gave him (5,000Kyats = about USD$5) as deposit for the operation. he didn't tell me this until much later! he should have told me that earlier on so, we could go to the hospital and settle the bill first. his poor sister had to suffer because money had not been paid. no wonder he looked so stressed out.
the ride was pleasant and worth every cent. the only unpleasantness was the fact that the motorbike man chewed betel, and he kept popping that and spitting while we were riding. honestly speaking, i was feeling so worried about his red-stained sputum landing on my feet or face. so, whenever he turned left/right to spit, i ducked and kept my legs close to the motorbike. so much so that i developed cramps on my thighs. haha.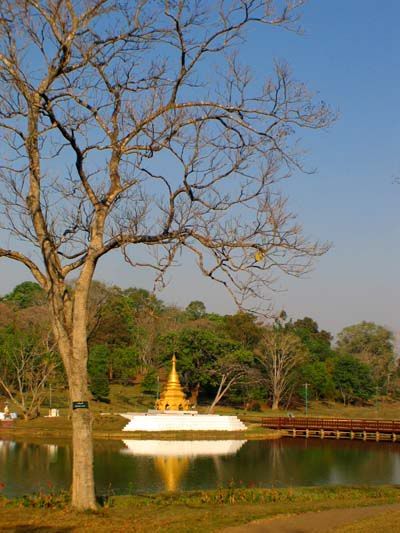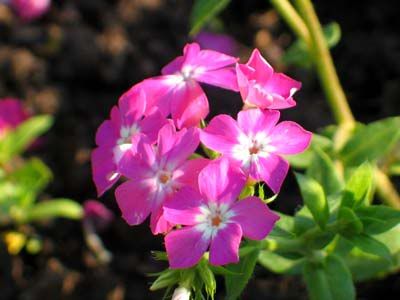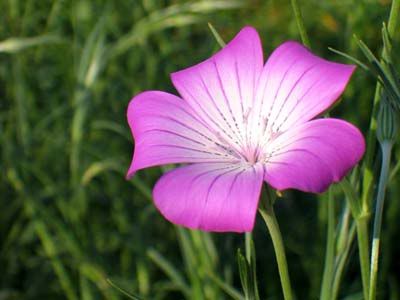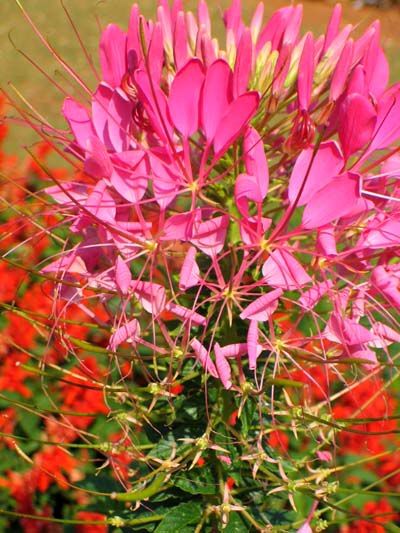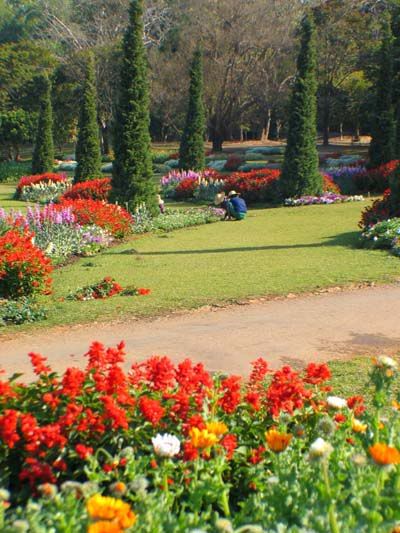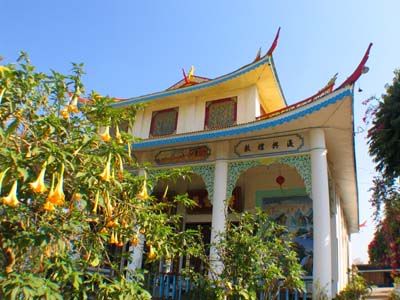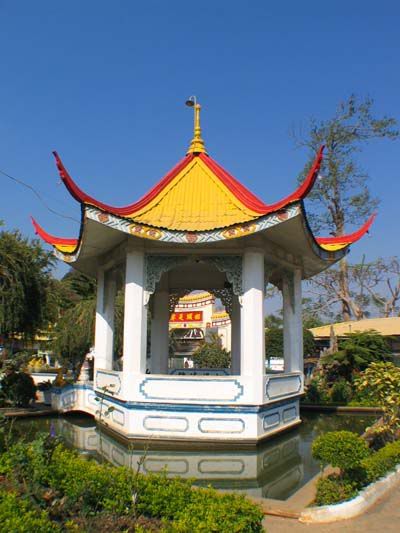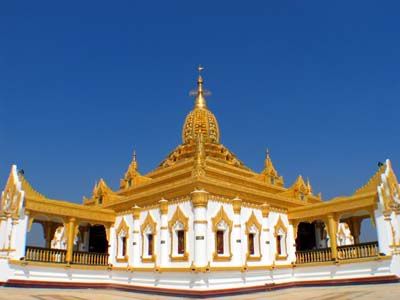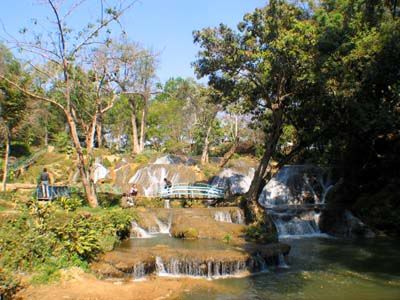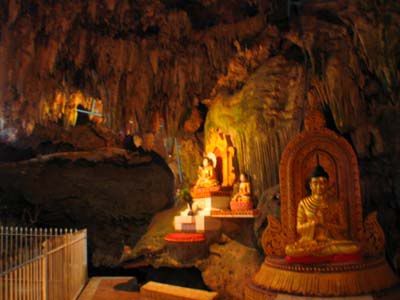 Posted by jalanjalan 19:58 Archived in Myanmar